Meghan Markle Wore a Thing: WNU Poplin Shirt Edition
Donned for a visit to Luminary Bakery and an interview with 'The Telegraph.'
Ever since announcing her engagement to Prince Harry, the world's eyes have been fixed on Meghan Markle — and her style. We'll be following the Meghan Markle Effect™ with our column, "Meghan Markle Wore a Thing."
Duchess of Sussex Meghan Markle may not be headed out on any international tours at the moment, but that doesn't mean she's out of the public eye. On Thursday, images surfaced of the Duchess visiting Luminary Bakery earlier this week. The bakery is an organization that provides jobs and training to women from disadvantaged backgrounds, and the Duchess visited as the bakery prepared to open its second location after having been included in the edition of British Vogue the Duchess guest edited earlier this year.
For the occasion, in which she also sat down with the The Telegraph to give an interview about royal family life, the Duchess wore a white-and-blue linen poplin shirt from WNU. She tucked the button-up into a pair of jeans belted with a brown Madewell belt and paired it with Adidas Stan Smith sneakers, a J.Crew collarless blazer and dainty Adina Reyter diamond earrings. You can see more pictures of the outfit — and read the Duchess's whole Telegraph interview — here.
See more things the Duchess of Sussex has worn in the gallery below: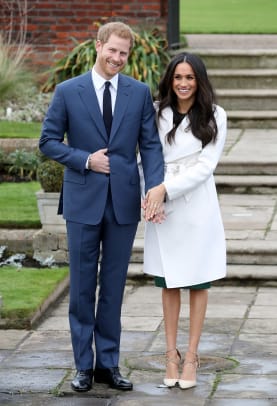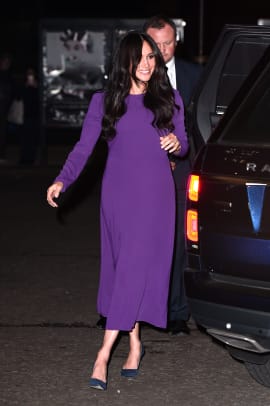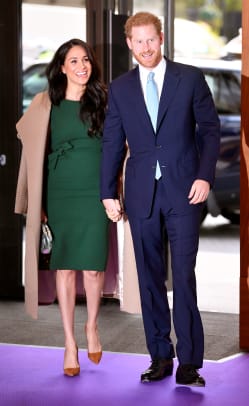 Stay current on the latest trends, news and people shaping the fashion industry. Sign up for our daily newsletter.