It's All Too Much: Look at All These Great Blockbuster Premiere Red Carpets
Between 'Cats,' 'Star Wars,' and 'Little Women'... We can't catch a break.
How do you know the holidays are in full swing? Elaborate retail window displays, yes. The onslaught of gift guides... also yes. But the other major tell is the jam-packed, end-of-year movie rollout, from the seasonal to the blockbuster to the latest Timothée Chalamet vehicle. On Monday (Dec. 16) alone there were three major photo calls happening around the globe: "Little Women" in London, "Cats" in New York, and "Star Wars: The Rise of Skywalker" in Los Angeles. Between them there were Oscar nominees, Grammy winners, Hollywood Walk of Famers; custom looks and off-the-runway gowns; and overall so much good fashion we just need to take a second. 
Let's begin with "Little Women," a film with a cast that feels so specifically targeted at me, I don't think I'll be strong enough to watch in theaters. (But of course, I will. Probably twice.) Stars Saoirse Ronan, Timothée Chalamet and Florence Pugh joined director Greta Gerwig for a photo call — on a millennial-pink carpet, no less — in London. And they all appeared to coordinate on a simple but incredibly color palette of pink, white and black.
Meanwhile, in New York, the premiere of "Cats" attracted quite the crowd to Alice Tully Hall at Lincoln Center — from people actually in the movie (Taylor Swift, Jennifer Hudson, Rebel Wilson) to other celebrities (Beanie Feldstein, Jonathan Van Ness, Antoni Porowski). Yes, there were cat poses.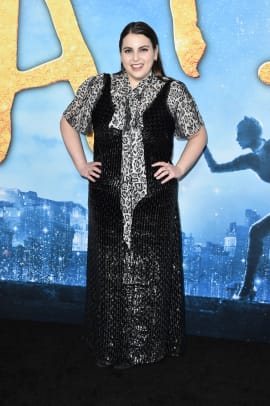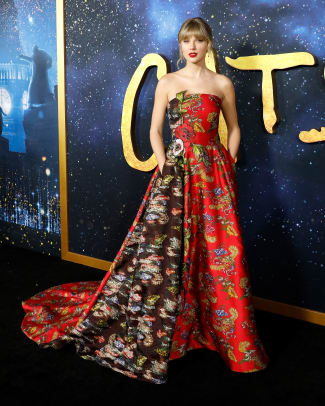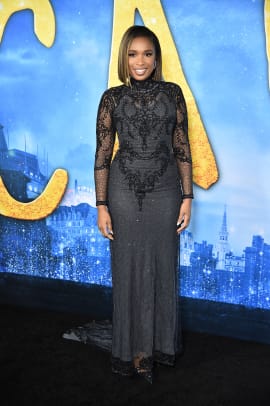 Then, in L.A., the cast of "Star Wars: The Rise of Skywalker" kicked off what will surely be a whirlwind red-carpet tour. And they set the bar pretty high when it came to their looks. Daisy Ridley in Oscar de la Renta! Kelly Marie Tran in Jason Wu! Keri Russell in Celine! 
So much for the pre-holiday lull!
Want more Fashionista? Sign up for our daily newsletter and get us directly in your inbox.