A Complete Guide to Dermaplaning
Yes, you may want to start shaving your face.
Every time I tell someone that I shave my face, a similar scene plays out: First, they become silent in their astonishment for a few seconds. Then come lots of questions. "If you don't have any visible facial hair, why shave? "Doesn't the hair grow back thicker, darker and faster?" And sometimes, they simply ask, "how?"
The exact term for what I do is "dermaplaning," and unlike typical shaving intended to remove coarse facial hair, it puts the shaving cream, five-blade razor and aftershave aside.
"Dermaplaning is using a sharp blade to exfoliate the surface of the skin and remove fine hairs," explains Dr. Hadley King, a board-certified dermatologist at Day Dermatology & Aesthetics in New York City. "Basically, a small scalpel [is used to] very gently scrape the surface of the skin using light strokes." While it might sound a bit intimidating to the uninitiated, it's garnered quite a following lately.
YouTuber Carli Bybel, who has racked up more than 5.7 million collective views on her two "How I Shave My Face" tutorial, prefers using recyclable eyebrow razors to dermaplane; Fashionista's own beauty editor Steph loves her electric exfoliation tool, the Dermaflash. (Dermaplaning is also one of the only types of physical exfoliation she'll use on her face — read more about why here.) Some beauty influencers, Huda Kattan, even use standard four- or five-blade razors, although relying on smaller straight-edge razors, miniature scalpels or over-the-counter dermaplaning devices can help target specific areas (and ensure that you don't accidentally shave off an eyebrow).
Beyond being one way to remove unwanted hair, dermaplaning can offer a host of other complexion-boosting benefits, which is why it's become increasingly popular of late. It's no mistake that dermaplaning's rise to fame has coincided with the proliferation of the dewy skin movement. "Removing peach fuzz from the skin can help enhance skin radiance because light can better reflect off the surface of the skin," says Dr. Joshua Zeichner, the director of cosmetic and clinical research in dermatology at New York's Mount Sinai Hospital. "By removing a buildup of dead cells on the surface of the skin, the skin appears brighter, pores appear smaller, and texture appears more even." 
Related Articles
Fashionista Beauty Helpline: How Bad Is It Really to Use a Face Scrub?
Why You Should Probably Start Poking Your Face With a Needle For Better Skin
What is LED Light Therapy — And Will It Give Me Perfect Skin?
Because dermaplaning removes the ultra-fine vellus hairs on skin's surface, it also allows makeup to go on more smoothly and cling to the face itself, rather than the halo of hairs that may be protruding a few millimeters above it. This, no doubt, is one reason makeup artists and beauty bloggers who are known for piling on layers of foundation have gravitated toward the practice. 
As for the old wives' tale that removing hair can cause it to grow back darker, thicker or faster? "No. This is a myth," says Dr. King. "Hair removal, no matter the method, has no effect on how the hair grows." 
While many dermatologists and licensed estheticians offer dermaplaning as professional, in-office treatments, the DIY route has also become increasingly popular in recent years, with skin-care devotees picking up blades at home.
Of course, taking a sharp object to one's face requires careful technique and prep. Dr. King cautions to avoid shaving over any active acne, rosacea, eczema, seborrheic dermatitis or cold sores in order to steer clear of irritation. And, of course, having a steady hand is key.
"Start with clean and dry skin and use a clean blade, and do not use it on areas where the skin is broken, irritated or infected," says Dr. King. "Be careful, using short strokes while holding the skin taut. Do not go over any area more than once and don't use it on the eyelids or lips, or areas where you don't want to lose hair, like the eyebrows and hairline." She also advises to shave with the grain of hair growth to avoid ingrowns.
And while taking a sharp blade to one's face does come with the potential for risks like nicks, cuts and irritation, the tools being sold for household use are specifically created for the at-home user. "Dermaplanning devices [available] over the counter are designed to be safe," says Dr. Zeichner. "Many of them have safety guards which prevent you from cutting your skin with them. Some have vibrational effects as well. It is thought that low-grade vibration on the skin helps stimulate collagen to strengthen the skin's foundation and improve the appearance of lines and wrinkles."
Working with clean, completely dry skin and a fresh blade (dullness is the enemy!) can reduce the potential for user error. After-care is important, too: Post shaving, experts recommend rinsing skin with water to remove any leftover hairs and skin cells, then following up with hydrating products, such as hyaluronic acid serums and moisturizers. It's also important to not exfoliate any further post-dermaplaning — and that includes chemical exfoliation that relies on acids or enzymes. "One should use caution when applying active ingredients such as retinol or retinoids or alpha or beta hydroxy acids post-dermaplaning because more irritation may result," says Dr. King. 
As with any form of exfoliation, it's possible to overdo it with dermaplaning; at maximum, this type of treatment should be reserved for once a week, with other forms of physical exfoliation (scrubs, cloths and brushes) being kept to a minimum. 
There may be redness after shaving, but that's completely normal. "Side effects include mild redness of the facial skin in the hours after treatment. Some people develop whiteheads in the day or two after dermaplaning," says Dr. King. Because of skin sensitivity at this time, avoid wearing makeup directly after shaving and be sure to wear sunscreen.
The final step of the ideal dermaplaning treatment? Disinfect the razor with rubbing alcohol or boiling water to prepare for the next at-home dermaplaning appointment. (For devices with removable blades, discard the used one and replace it with a fresh one.)
Click through the gallery below to shop our over-the-counter dermaplaning picks as well as some products to use in tandem.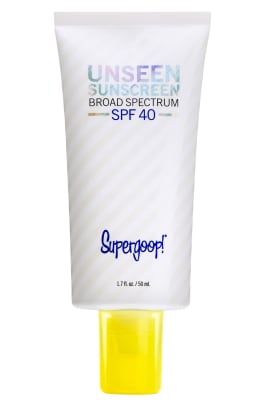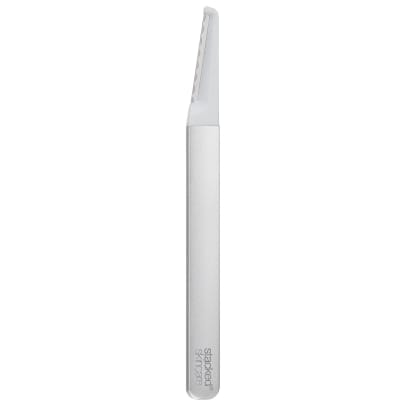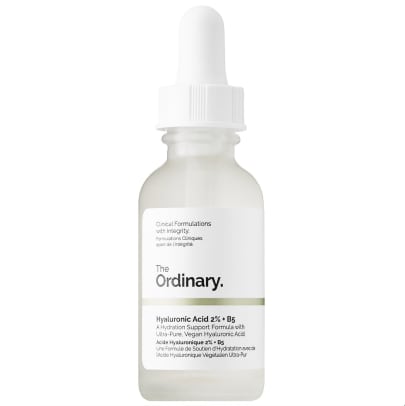 Please note: Occasionally, we use affiliate links on our site. This in no way affects our editorial decision-making.
Never miss the latest fashion industry news. Sign up for the Fashionista daily newsletter.