Gucci's Pre-Fall 2020 Collection Lookbook Stars Legendary Fashion Advocate Bethann Hardison
"I came this far, to Rome, Italy, to feel completely at home," she says of the experience.
After Renée E. Tirado joined Gucci as its first global head of diversity, equity and inclusion, the brand has been taking great strides to make its company more inclusive. Even before her arrival, though, the Italian fashion house was working with industry icons like Bethann Hardison — known for her activism on diversity within the fashion industry — on initiatives like its Gucci Changemakers program. Now Gucci is taking its relationship with Hardison one step further by tapping into her modeling roots: The fashion activist stars in the brand's Pre-Fall 2020 lookbook.
To capture Alessandro Michele's latest designs, Gucci ventured the streets of Rome with Hardison, a crew of models and American street-style photographer Bruce Gilden, of Magnum Photos. "What can I say, it's just great to have been asked by Alessandro and Gucci to do my thing for them," Gilden says, noting that he enjoyed walking around Rome and discovering "characters to photograph on the street." He really hit it off with fashion activist and fellow native Brooklynite Hardison, too: "We both felt at home and shared stories of cutting our teeth in New York years ago. And guess what: We're older but still getting to do what we've always been doing, and for Gucci!"
It's a hard task to top the signature Gucci logo play, bright colors and loud patterns, but Hardison still manages to steal the show.
"Arriving at the shoot, I understood I had already slipped into the world of Alessandro Michele, who chose me to be a part of this special collection," says Hardison of the experience. "Then I met the unique wizard Bruce Gilden, a photographer who captured my character. I came this far, to Rome, Italy, to feel completely at home. That's the joy of stepping into the world of Alessandro Michele."
See Hardison and the entire Pre-Fall 2020 collection in the gallery below.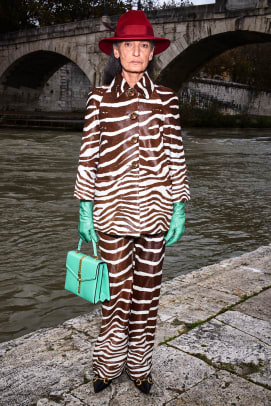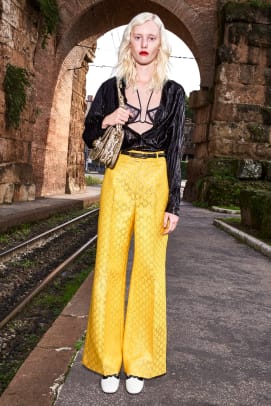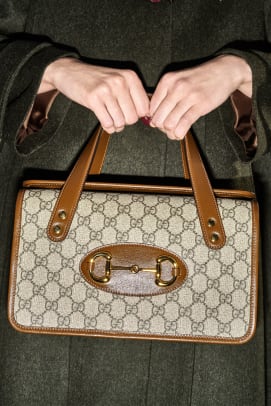 Stay current on the latest trends, news and people shaping the fashion industry. Sign up for our daily newsletter.