Whitney Is Thinking About Buying Brown Boots for the First Time in Years
I've long been an all-black person. Is it time to lighten up?
I'm not a person who wears head-to-toe black every day, but for years, the shade has been my go-to neutral for accessories. At some point in college, warm, earthy colors started to feel wrong on me, and I began dropping brown and gold in favor of black and silver. It's something I've stuck with for a long time, and it certainly makes getting dressed or packed for a trip a more streamlined process: All my winter coats go nicely with the boots I wear most days when it's cold out, which are black. My favorite, most-used bag is black with red accents. Silver zippers and snaps on my coats coordinate nicely with my mostly-silver jewelry box.
But at some point in the last year, cracks started to show up in this formerly iron-clad wardrobe directive. First, I found myself wanting to wear gold jewelry again after not touching any for years. Next, I got a coat that doesn't look quite right when worn with my chunky black everyday boots. And now I'm starting to think about brown leather boots, something I haven't done in ages.
It's too early to tell if this urge will stick around, so I'm not pulling the trigger just yet. But I am starting to think about brown boots I could love and wear for years. First on my list? This pair of croc-embossed booties from LoQ, which feel a little nicer than my standard fare without being so fancy that they'd make me feel overdressed and which have just enough heel to look elevated without being uncomfortable. 
LoQ Matea Boot, $425, available here.
Check out the gallery below to see more of Whitney's picks.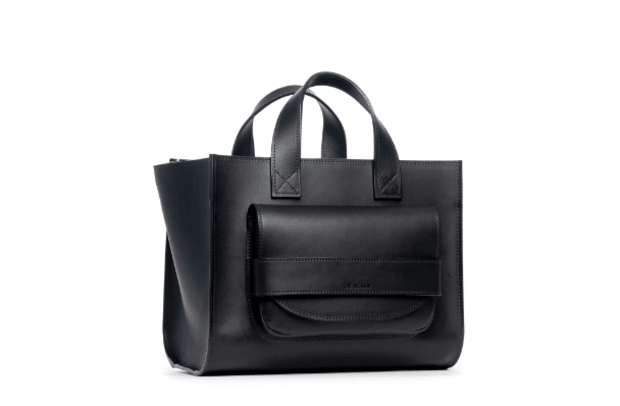 Please note: Occasionally, we use affiliate links on our site. This in no way affects our editorial decision-making.
Stay current on the latest trends, news and people shaping the fashion industry. Sign up for our daily newsletter.