Buzzy Beauty Ingredient of the Moment: Squalane
Dewy, moisturized skin ahead.
Welcome to our series "Buzzy Beauty Ingredient of the Moment," the premise of which is pretty self-explanatory: In each installment, we'll explore an ingredient that's currently trending in the industry, springing up in a variety of different products lining the beauty aisle. We'll consult experts to find out about the science behind it — and why it's having a major moment right now.
It seems like every day brings with it a new beauty ingredient we, as a civilization, must know about. (Cue: Eva Longoria over-pronouncing "hy-a-lur-on-ic acid" at us on repeat!) But every now and then, a substance comes along worth really, truly knowing. Hyaluronic acid is certainly one of them — particularly for anyone who favors a hydrated complexion without an oily, slick feel — but what we're here to focus on right now is a slightly more old-school ingredient enjoying somewhat of a resurgence in the beauty world of late: squalane.
"Squalane is a saturated and stable hydrocarbon. It's a form of squalene oil (which is a natural component of human skin sebum), which means it's not subject to auto-oxidation, so that makes the shelf-life longer," explains Dr. Hadley King, a board-certified dermatologist at Day Dermatology & Aesthetics in New York City. In other words, squalane is a more stable ingredient derived from less-stable squalene, just in case you were about to Google "what is the difference between squalane and squalane?" Got that?

In the past, both ingredients have typically been derived from shark liver oil (like, from actual sharks), but most formulas now rely on cruelty-free, vegan (and much more sustainable!) alternatives made from olive or rice bran oil. It's these innovative new formulas that have reinvigorated the industry's interest in squalane, particularly as consumers seek out vegan and cruelty-free products (not to mention dewy, hydrated aesthetics that rely on intense moisture).
Related Articles
Buzzy Beauty Ingredient of the Moment: Cica
12 Hydrating Sheet Masks to Use When Your Face Is So Dry It Hurts
14 Non-Greasy Hyaluronic Acid Serums That Will Turn Your Dry Skin Dewy
Dr. King notes that squalane "has emollient properties which make it a good moisturizer, able to help skin barrier function and prevent loss of hydration that impairs dermal suppleness." She recommends it for a range of different skin types and concerns, beyond just those associated with moisture. "It has antioxidant and anti-inflammatory properties, so it can help soothe inflammatory skin problems such as eczema, psoriasis, rosacea and inflammatory acne."
Cosmetic chemist Ni'Kita Wilson agrees there are many benefits associated with squalane in skin care: "It is a great product for all skin types to provide moisture; at high enough levels it has anti-wrinkle properties," she says. She also notes that while many squalane formulas are thick oils and creams, there are also other options for those who don't want to feel greasy. "It can be made to feel lighter or heavier on the skin depending on what it's mixed with. It's a versatile ingredient," says Wilson, who also notes that there are few risks associated with it on the whole.
Not all experts are fully sold on the ingredient for every skin type, though. "It can be used across almost all skin types, but I am cautious in recommending it to people with acne because it may contribute to breakouts," notes dermatologist Dr. Joshua Zeichner, the director of cosmetic and clinical research in dermatology at New York's Mount Sinai Hospital.
Dr. King also points out that there are times when squalane itself may not be enough, particularly for those coping with severely parched skin. "If the skin is very dry and the environment is very dry, a stronger, heavier occlusive may be needed in addition to or instead of the squalane to lock in the moisture and ensure that hydration is not evaporating from the skin," she advises.
In the gallery below, we've rounded up 16 expert-approved squalane-laced product picks, including no-frills oils, gentle cleansers, brightening serums, wrinkle-fighting treatments and even makeup/skin care hybrids. Click through to see them all.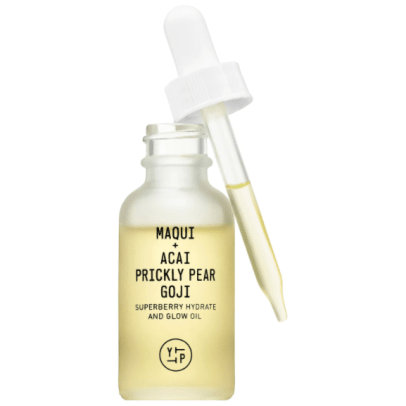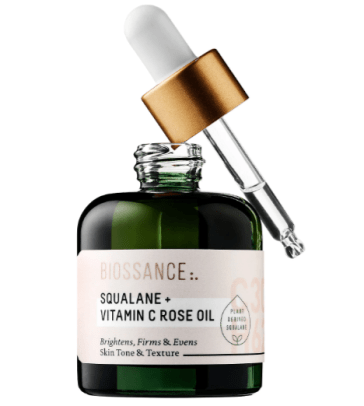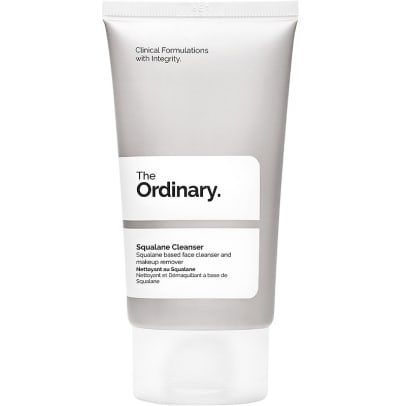 Please note: Occasionally, we use affiliate links on our site. This in no way affects our editorial decision-making.
Stay current on the latest trends, news and people shaping the fashion industry. Sign up for our daily newsletter.