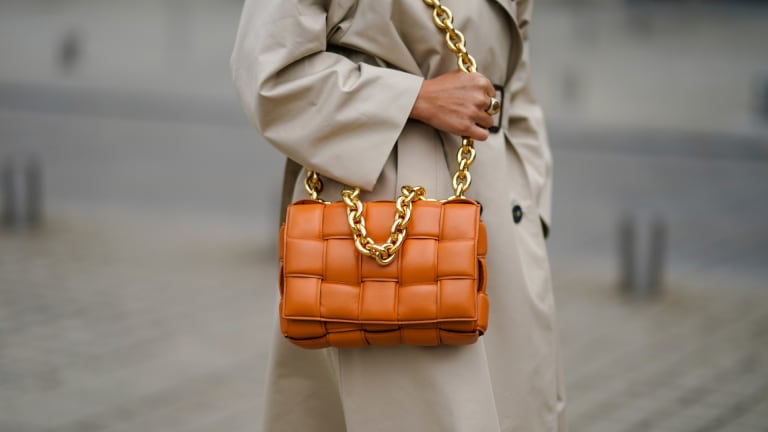 9 Designer Pieces to Invest in Now and Keep Forever
Proof that investment pieces don't have to be boring.

I think we can all agree that our shopping habits have changed in quarantine. There hasn't been much to get dressed for, but there has been plenty of time to browse our favorite e-commerce sites, imagining what we might wear once it's safe to do things again. Of course, that can be hard to predict: I, for one, am not sure if I'll want to go full-glam after a year in sweatpants or if it will become impossible for me to eschew comfort for style. Plus, will what's relevant today feel tired in a few months?
If you're a little unsure about what's trending right now, or will be once it's time to leave the house, our advice is to eschew trends for something timeless. When shopping designer, invest in wardrobe staples that represent that house's design codes — i.e. something that will continue to feel relevant season after season, and that you'll be excited to pull out now, in a few months, or even in a few years. (Tip: This is also a good strategy if you're thinking about resale value.)
By the way, that doesn't mean you need to go for the simplest, most basic version of something. Pieces like Max Mara's belted trench coat with a ruched sleeve detail, Bottega Veneta's handwoven bucket bag in green or Saint Laurent's white logo penny loafers marry timeless signatures with fun, spring-y elements that feel special.
Along with Nordstrom, we identified nine designer pieces to invest in now and keep forever. Shop them all in the gallery below.