Gucci Hosts 'Beloved' Talk Show Starring Harry Styles, Serena Williams and Awkwafina [Updated]
The stars appear alongside James Corden in the late night-inspired Beloved campaign.
If you heard the #HarryForGucci bat-signal go off this week, that's because the Italian fashion house began teasing a new campaign starring the Grammy-winning (!) artist and some other famous faces, with some Harmony Korine-lensed portraits you can easily see yourself blowing up to poster sizes and hanging up on your bedroom walls. (No? Just me?)
To spotlight its Beloved accessories lines, Gucci and Alessandro Michele assembled a cast of known associates and friends of the brand — "an eclectic pack of influential and renowned stars," according to a press release. That includes Styles, Dakota Johnson, Serena Williams, Awkwafina, Diane Keaton, James Corden and Sienna Miller. 
The whole idea behind Beloved is that they're pieces "enamored by the House and their wearers, a reference to the House's past and the way it defines its now." The full campaign drops on April 22. Until then, please enjoy the Gucci-fied headshots of some of your favorites in the gallery, below.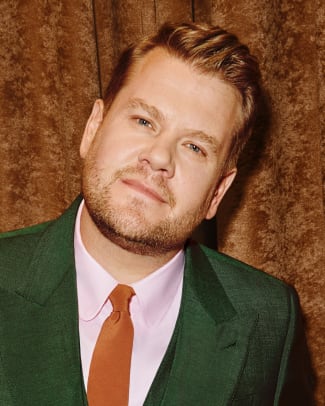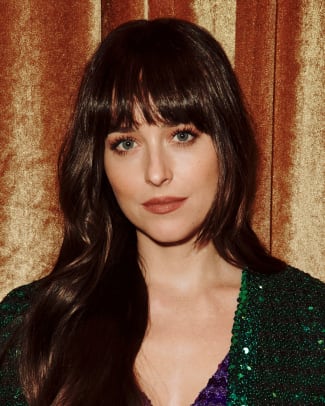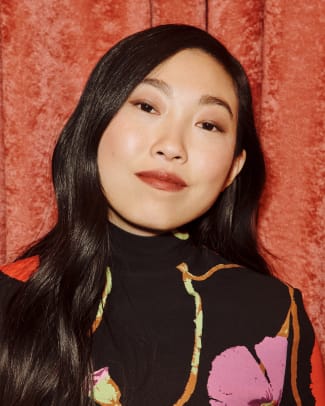 Update, Thursday, April 22, 10:00 a.m.: Gucci's full Beloved campaign has dropped — and it sees Awkwafina, Harry Styles, Serena Williams, Diane Keaton, Sienna Miller and Dakota Johnson as guests on a James Corden-hosted talk show. 
"We decided to show the concept of 'beloved' in an ironic way in the campaign, being inspired by the fact that bags are the protagonists in my life and in the lives of many other people," Alessandro Michele said, in a statement. "We went back in time to the original TV talk shows, where the protagonist is the bag itself, the big star. Very often these creations are named after influential women who conditioned the habits and customs of many. It's precisely because they have great personalities that in the industry we gave them these powerful names; and now we have them in a show and twisted with the idea that there were two stars: the bag and the actual talent. A game of cross-references between the two great protagonists." 
Each star gets their own two-minute clip — directed by Harmony Korine, who also shot the campaign — with Corden, where they appear on his "show" and showcase their Beloved handbags.
See the Gucci Beloved campaign images in the gallery, below.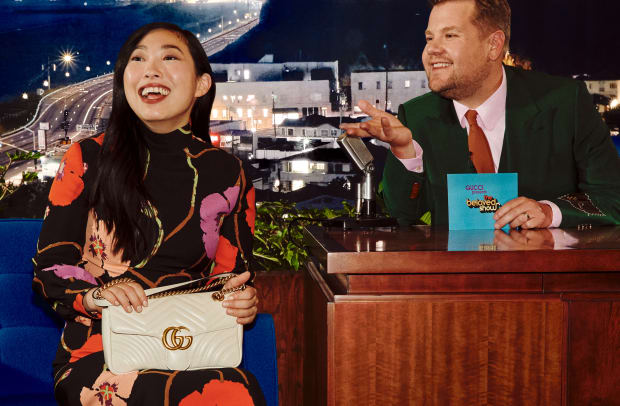 Want the latest fashion industry news first? Sign up for our daily newsletter.