Belmont University
The O'More College of Architecture & Design
Location: 1900 Belmont Boulevard, Nashville, TN 37212
Website: https://www.belmont.edu/
Programs / Majors: B.F.A. Fashion Design (Undergraduate and Adult Degree) B.F.A. Fashion Merchandising (Undergraduate and Adult Degree)
Tuition: Adult Degree Tuition: $810 per 1 credit hour $2,430 per 3 credit hour course
Student Fee: $255 per semester
Estimated Undergraduate Cost: 2022-23 $39,850 for Tuition & Fees $13,670 for Room & Board Total Estimated Cost: $53,520 *80% of undergraduate student receive financial aid of any kind
About Belmont University: The Fashion Design and Merchandising BFA programs prepare students to compete successfully in the demanding fashion industry through the practical skills and experiential learning they have gained in our well-rounded program that intertwines design, business, and the latest technologies. Graduates use their advanced skills with fortune 500 companies and others that include, but not limited to, Dollar General, Tractor Supply, Genesco, Inc., Workwear Outfitters, ABLE, Kirkland's, Hanesbrands, Inc., Starboard Cruise Services, Natural Life, Taos Footwear and Johnathan Kayne.
Students can also apply to study for a semester with Regent's University in London, Florence University of the Arts or in New York or Los Angeles through the Belmont USA program where students intern for a semester in one of our partnering cities while still receiving college credit.
Collaborations are at the core of the fashion program. The Fashion Department has partnered with organizations ranging from Daybreak Arts, GiGi's Down Syndrome Achievement Center to Eastman Chemical Company, Atelier & Repairs, Goodwill Industries of Middle Tennessee, New Dialect Dance Company and Olah, Inc.
Testimonials:
Laura Finley Hasenbank, Freshman - "I've always known that I wanted to have a creative major in college and O'More has given me that and more. My amazing professors have met me where I struggle and pushed me in my strengths. The classroom is truly a supportive and collaborative environment, and each studio space is so inspiring. As a Freshman, I've already held an internship position and doors have opened to incredible opportunities with the help of my fashion professors. I feel like an important part of something so special here at O'More and creativity is cultivated daily in the Hitch building."
Marian Anderson, Senior - "The O'More College has stretched and grown me in so many ways. Throughout my four years here, I have learned how to creatively think, problem-solve, and foster community. The small class sizes have allowed me to cultivate strong relationships with professors and peers and have pushed me to grow as a designer. Every semester I have felt so supported by the tight-knit community of O'More, and I credit my professors and peers for helping me land dream fashion design internships. As a senior, I feel so grateful for my time here, and I'm excited to graduate, feeling empowered to take on the fashion industry."
Miscellaneous: Studio Partnership Projects
Interested in finding out more? Learn more about this exciting program at Belmont University here!
Studio Gallery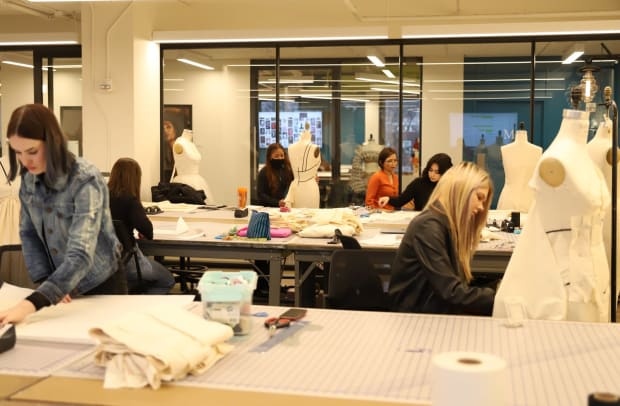 2022 Fashion Show Highlights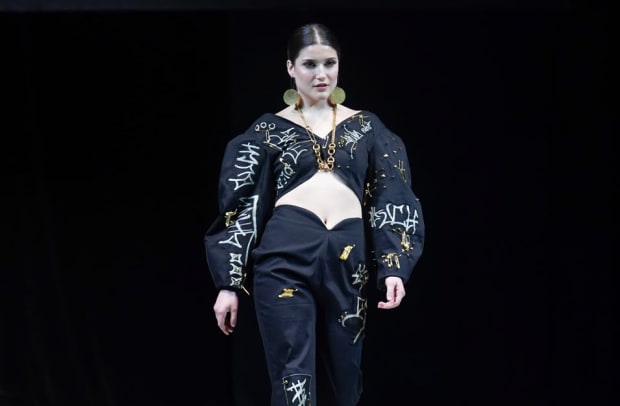 Listing sponsored by Belmont University.