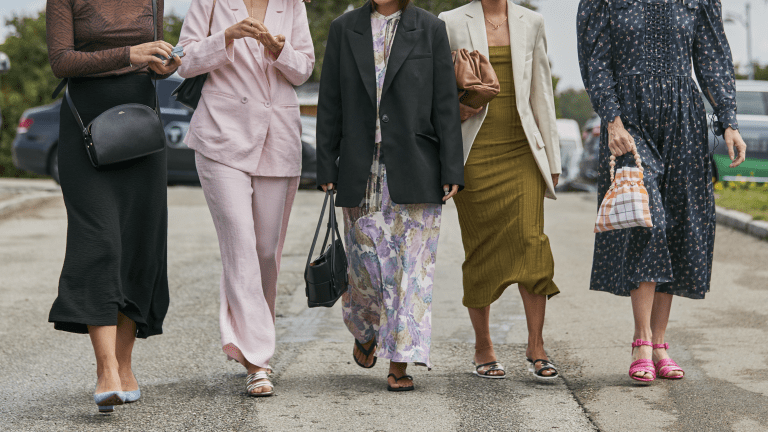 The 41 Best Things Fashionista Editors Bought This Year
Dryer balls, Rent the Runway subscriptions and super comfy shoes.
We're starting to sound like a broken record with these posts, but 2019 was another dumpster fire of a year. In the past, we've turned to shopping as a way to distract us from all the bad things going on in the world. And while retail therapy may temporarily improve our mental health, it is very harmful to the planet. So, over the last 12 months, we've made conscious efforts to purchase less. That means we turned to subscription services to fill our closets instead of scooping up multiple outfits on Black Friday.  
That being said, we do spend an above-average amount of time in the presence of clothing, accessories and beauty products, so it's only natural that we occasionally come across something that must be ours. This year, we at Fashionista emerged with a solid list of both fashion and beauty buys that we're still pretty stoked about going into 2020 — and that we're eager to share with you. The recommendations in the galleries below come with first-hand approval from our editors; in fact, we rely on office word of mouth so heavily that you'll find a couple of the same picks were made by different staffers. 
While we may be looking forward to a new decade, we'll be more than happy to keep these remnants of 2019 with us when January rolls around. Read on to get more info on our best purchases of the year, and maybe even snag one or two for yourself.
Tyler McCall, Editor-In-Chief 
Ana Colón, Senior Editor 
Stephanie Saltzman, Beauty Director 
Dhani Mau, West Coast Editor 
Whitney Bauck, Senior Sustainability Reporter
Dara Prant, Market Editor 
Kylie Smith, Editorial Intern
Rania Bolton, Editorial Intern
Please note: Occasionally, we use affiliate links on our site. This in no way affects our editorial decision-making.
Want the latest fashion industry news first? Sign up for our daily newsletter.